Use of Technology in Education for Learning and Teaching
Whether you are a teacher or a student, the use of technology in education benefits all of them. Traditional education and conventional tutoring are not much valued by students in the current world. 
On the contrary, technology revolutionizes the learning process at all academic levels. Therefore, we have seen students getting empowered at each academic stage. More importantly, the latest educational reforms and use of technology give students the ownership of how they make their academic careers better and learn by using various digital resources. However, proper decisions are required to achieve the expected results. Otherwise, you may get lost among multiple options. 
The most important thing is that technology has made everything accessible, including resources, quizzes, online practice, online learning games, and activities for all year groups. So, children can do better as critical thinkers and become sharp problem solvers. Moreover, they get an opportunity to meet educationists, creators, and collaborators who can help them thrive. There are undoubtedly many positive effects of technology on students.
Nobody can deny the importance of the use of technology in education as it allows children to think and learn out of the box in virtual classrooms. Moreover, they start developing a love of learning with such impressive assistance in education.
How can technology improve the learning process?
You should know how technology can enhance teaching and learning in the classroom. Teachers strive to provide children with personalized learning. However, technology is a critical player in helping them attain new levels by easy access to student data, content, core information, and many more. So, if you are an educator, you can create and promote a learning environment with a blend of different digital tools for various assessments, including formative and summative. However, it brings more attractive and new models for teaching and learning purposes.
When you look closely, you will see tech devices can be beneficial for students in their academic careers and develop technical skills. It increases the chances of improving and doing better in the future.

Moreover, such vivid and vibrant learning experiences will increase a child's creativity, and they become more proficient at applying meaning to actual learning and practical life. 

Also, it prepares children for future opportunities. 
The use of technology in education helps all fields; whether you are interested in learning coding, art, science or other, it will support you in achieving all your goals. 
Is it necessary to use technology for learning in supplementary education?
It is not necessary, but it does make a lot of difference in improving a child's learning habits and skills needed to succeed academically. It's the 21st century, and tech completely surrounds us. Therefore, a child must have a mindset of utilizing the latest tools and practices to enhance learning. 
Most importantly, children can supplement their education by using online technology to acquire knowledge instead of trying conventional options that are not as appealing as compared to tech.
Engaging Learning 
Using the right technology and methods can enhance your child's mindset and provide them with an environment that will make them confident enough to take control of their learning. Therefore, the technology used in education impacts the educational needs and objectives of the child.
The learning is more engaging and appealing when it includes suitable models and is perfectly designed with the perfect technology. So, it transforms a child's learning and improves their communication skills when they interact with peers online. There are several free online communication tools available depending on your child's needs.
Children will feel that they are learning sitting in their classrooms. Parents can even hire a one-to-one online tutor if they prefer private tuition for their children.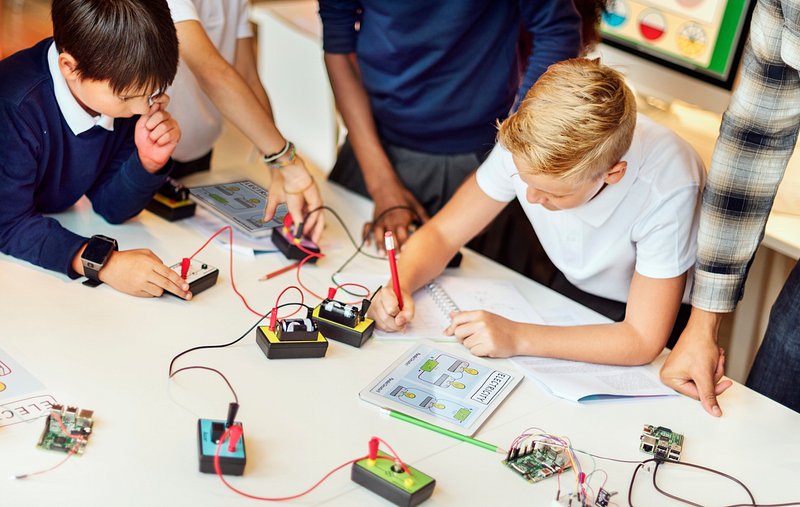 Hi-Tech Devices
Many hi-tech platforms have been introduced in the UK, providing highly advanced tuition services and learning resources using the latest technology. Moreover, the devices used for learning purposes are thoroughly tested, keeping all needs and requirements of stakeholders into account. Common devices include tablets, mobile phones, or laptops that allow students and teachers to access the platform and start learning and teaching.
Appropriate Curriculum 
The use of technology in education by top tutoring providers is incredible as they allow students to practice their complete national curriculum for a specific year group or subject online with so ease. However, learning based on advanced technology ensures children receive the best content and chance to learn. Moreover, it also ensures some important considerations, including content, compatible and updated digital curriculum, online assessments, manageable settings, safety features, functionality, and the subscription cost.
Real-Time Marking 
Talking about the benefits of using technology in education, this particular system helps teachers and students. Most tutoring platforms, including the top Online Tuition London, Manchester, or big cities like Bradford or Birmingham, have this real-time marking system. They ensure the positive effects of technology on students' academic performance in the UK. So, such secure and robust technology for online marking saves a lot of time for students and teachers. Students won't have to wait for their results, and the teacher won't need to check each question and grade the test. Hence, this real-time marking or grading system will do all these things. 
Improving A Child's Tech Awareness
In addition to providing children with incredible infrastructure, the tech improves a child's learning experience, protects their data, supports digital content, and enhances their operational skills and efficiency. However, never underestimate the security and the protection ensured by technology. A child will do better in the coming years because they already know how to use various technology tools to access learning.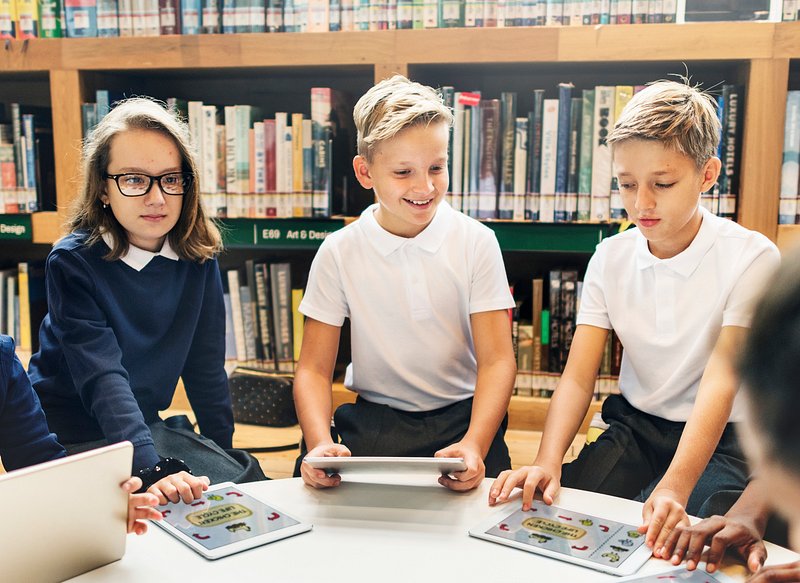 Personalized AI Learning Solutions
Top software development companies have improved learning and access to online resources with the best solutions and approaches. They have developed AI systems for the education sector to enhance learning with robust IT infrastructure. So, it not only helps students acquire knowledge but these technologies are used by schools and various tuition centers to provide holistic solutions. Moreover, it improves personalized learning by assessing the child's knowledge beforehand using various assessments online. The teachers need to be well trained to carry out the advanced learning and take classroom learning to the top level.
Sustainable Impact on Future
As you know, technology is getting more advanced day by day. Therefore, there is a dire need for your child to know how it works and how they can benefit their learning with the use of technology in education. So, they will need proper training and professional guidance to take advantage of the latest advancements in the education sector. It positively impacts a child's future as they will always be ready and trained to adopt the latest technology. 
With the latest technology in education, your child's learning will be transformed, and they will be more confident to take on new challenges in their future academic years.
What are the positive effects of technology in education
?
Where technology fosters children in learning potentially, teachers also enjoy many benefits. In fact, it is equally helpful for teachers to carry out life lessons and use various resources to teach children without any hassle. 
Creating Engaging Lessons
Teachers can easily create engaging online lessons by using technology. So, they can create tailored lessons to the requirements of each student in the class. However, they can use pre-built resources or create their own. Experienced teachers who know how to use technology in teaching add interesting activities, videos, and animations in live classes to make it tempting for students. A lot of online resources are available for all core subject areas. Some tutors use interactive pens and whiteboards to solve questions online. So, children can see on their screens just like they learn in the classroom. It matters how teachers use technology in the classroom because children depend on them. So, they have a responsibility to prepare and train students with the new and hi-tech tools.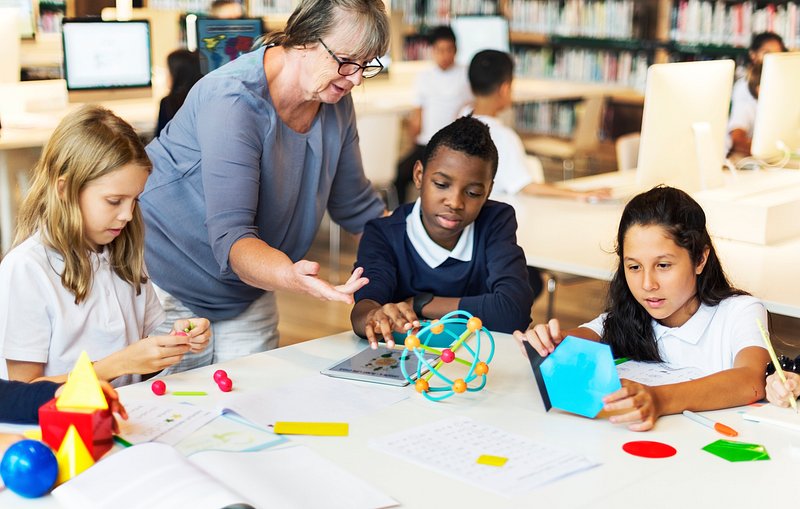 Increase Productivity 
Teachers can achieve advanced levels of productivity and efficiency by using technology and hi-tech digital tools. Moreover, it helps them extend opportunities for students to learn and receive support from advanced technologies. Teachers can easily engage children in learning online with the use of technology. 
Teachers can also polish or evolve their mindsets, improving the instruction methods and tailored approach. You should never ignore the impact of technology on education and students worldwide.
Low Cost 
The cost of physical materials for instruction, including pens, board, markers, and other stationery, will be reduced using technology. Teachers will use online and digital tools that cost them nothing. However, it also improves the educational efficiency and skills of using advanced tools.  
Another important and highly impactful benefit is that it saves time. Teachers can teach students without commuting. So, they can use online software to conduct live one-to-one and group tuition classes. It saves the cost of transportation and saves time that they can use for more productive tasks. 
Access to Various Online Resources
Teachers can now access online educational resources that were not possible before the evolution of technology in the education sector. Online sites such as Adnan Khan Tutoring, Explore Learning and others now offer tutoring services with a range of online courses. So, teachers can use these platforms to supplement a child's coursework and provide them with additional help and support, explaining the core concepts in detail. They can make use of online quizzes and assessments while preparing children for their crucial exams and school tests. So, using such platforms that have made technology an integral part of online teaching is something you were not expecting a few years back. Moreover, people use this strategy widely as one of the primary forms of advanced learning.
We can obviously see that technology has made it much easier for teachers than students. They were not very resourceful as they are now. As a result, children get a comprehensive learning experience from professional teachers.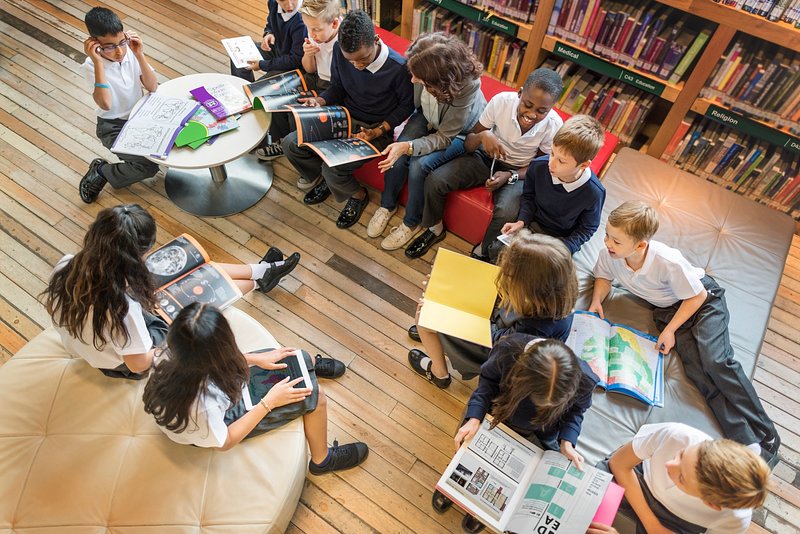 Work Smarter
The technology involved in the educational process helps teachers work smarter. Using the latest techniques and technology, they won't need to spend hours preparing particular lessons. Planning strategies, or grading the papers or tests for children will become much easier. Different software has been developed to make it less bothering and time-consuming for teachers. So, they do a lot of work for teachers, making it more manageable to assign tasks to students and meet their needs. Moreover, some software will help you make the process of lesson planning convenient. They cut down the time that teachers usually spend on preparing lessons and marking papers or tests. So, this is how the use of technology in education makes the whole learning and teaching process effortless for teachers and students.
Conclusion
Nobody denies the importance of technology in education, especially in this fast-paced world. You may have seen many examples of technologies that improve student learning. However, this article has provided you with detailed insight into the top benefits and the role of technology in education. 
For more information, keep following my blogs.
Read also: A Look At Changing Trends Of Educational System In 2022
Technology Use in Education for Learning and Teaching