Finding accessories in larger sizes does not mean you have to sacrifice style. Are you looking for hats for big heads? You are in luck! Hats come in a variety of styles and there are some styles that best suit those with big heads.
Picking out hats that look good on big heads can be challenging. It's not enough to just get a big hat to cover your head. You want to look good. Whether it's for pure design or combining function and fashion, there's a hat for you. Here are the top seven big hats for big heads of 2022.
Beanies
The beanie is a great hat for anyone with a big head. The beanie is a fashion favorite for its versatility in function and style. It is one of those hats that never goes out of style and can work with just about any outfit. As new fashion trends come out every year, it rolls with the trends, being reimagined with new styles, inventive forms, and colors.
The beanie hat has a slouchy body that allows for it to be flexible in fit and have a comfortable hold. The circumference also generally stretches. Beanies can move through each season with varieties in colors, patterns, materials, and styles.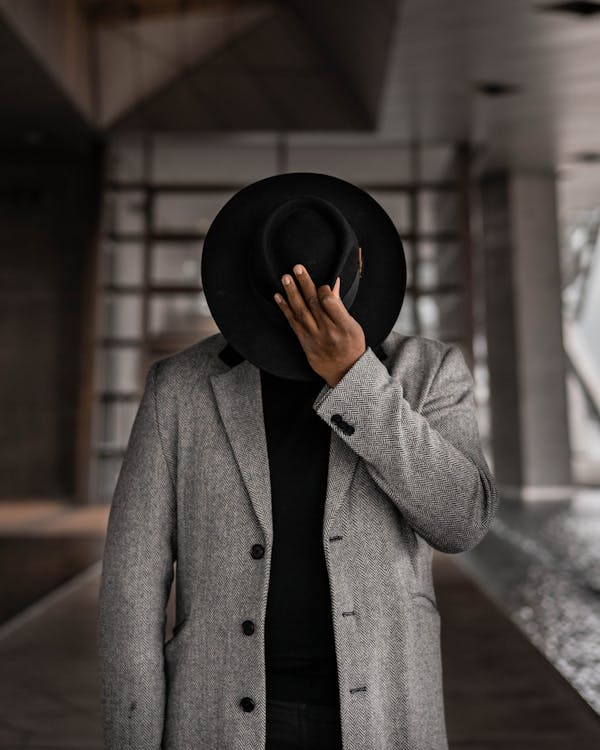 Bucket Hats
Bucket hats are an icon hat style that goes in and out of style trends. For 2022, the hat style is making a comeback. It is easily recognizable for its bucket-shaped body and slanted wide-brim. It's the shape of the hat that makes it perfect for larger heads. The body of the hat is generally soft in structure depending on the material and larger in size.
This is a hat you can comfortably slide on with any casual outfit at any time. It comes in a number of colors, patterns, and fabrics. You can add it to a vacation ensemble for an afternoon lunch on the boardwalk or a jean set for a shopping day.
Apple Cap
The apple cap is the larger-sized cousin of the newsboy cap that is bringing its signature vintage charm back for 2022. The apple cap, like the newsboy cap, is structured with a rounded-paneled crown topped off with a button and connected to a protruding front brim. The circumference is extended for a wider range in bigger sizes.
The hat stays close to the head, so it's a wonderful accessory for cool fall and spring days and light winters. The old sophisticated look of the hat style allows it to flow back and forth between smart and casual. So you can pair this accessory with a weekday business look or casual weekend gathering outfit.
Trapper Hats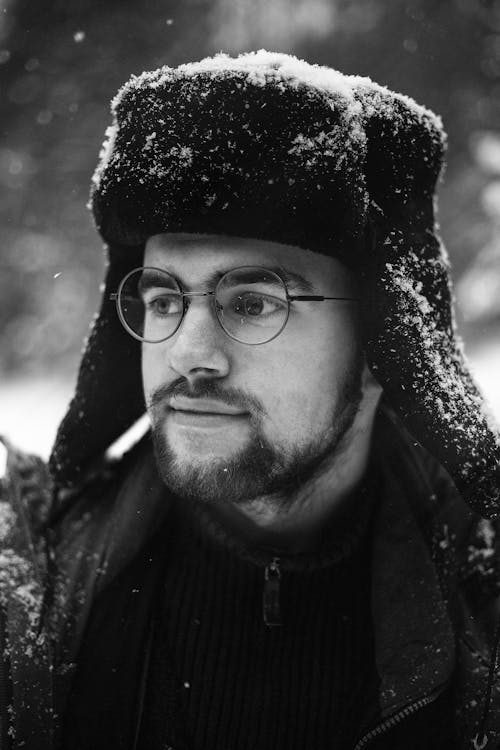 Although trapper hats were made for hunting in harsh winters, their design and function make them excellent for big heads for winter 2022. It may just become your season go-to. Designers are refreshing the looks of the trapper hats to make them more amenable to modern fashion.
Protective ear flaps that extend from a warming cylindrical crown combine form, purpose, and style. The material provides a comfortable and snug fit. You can keep your head warm and stay fashionable at the same time.
Fedoras
The fedora hat shares a similarity of refined charm with its fellow accessory, the newsboy cap. The fedora is a popular hat style that is considered a classic for its character and sophistication. You will not go wrong in adding this hat to your fashion arsenal for 2022.
This hat can be worn all year long, boosting your style along the way. Variations in color mean you can find one to go with each outfit if you like! You can instantly spot a fedora by its center-dented crown, pinched side, and wide brim. The crown will usually have a decorative band.
It's a perfect style addition for big heads. The structured hat can balance out facial features and the wide circumference will provide a comfortable fit. This hat will require a little more love and care because it is normally made from wool but if you tend to this hat correctly, you have a lifelong accessory to compliment any outfit.
Baseball Caps
Who doesn't like a good baseball cap? They are an easy accessory to add to any casual or even business casual outfit. The baseball cap and close cousin, the snapback, are popular hats because of their comfort, ease of wear, and variety.
They only differ in that, just like in the name, the snapback has an adjustable strap on the back that can be used to change the size of the fit. Baseball caps are not as adjustable but they do come in different sizes, and, depending on the material can be stretchy to fit individuals with larger heads.
Baseball caps and snapbacks offer those with big heads a lot of variety when it comes to pattern, material, and colors. Style can even see an increased range with cross-functional styles. 
Floppy Sun Hats
As you may suspect, the floppy sun hat has a slouchy or floppy body and wide brim that allows for protection from the sun. The crown of the floppy hat tends to be soft, offering an additional stretchy fit. This is particular to softer, more flexible fabrics. Floppy hats made of sturdier material such as straw may have a more solid crown.
The circumference of floppy hats does, however, tend to be larger, making this a great choice for big heads. The wide brims of floppy sun hats are the most flexible parts of the hats, enhancing their sun-blocking function. Floppy sun hats come in a variety of colors, materials, and even with additional accessories like a chin strap or decorative band.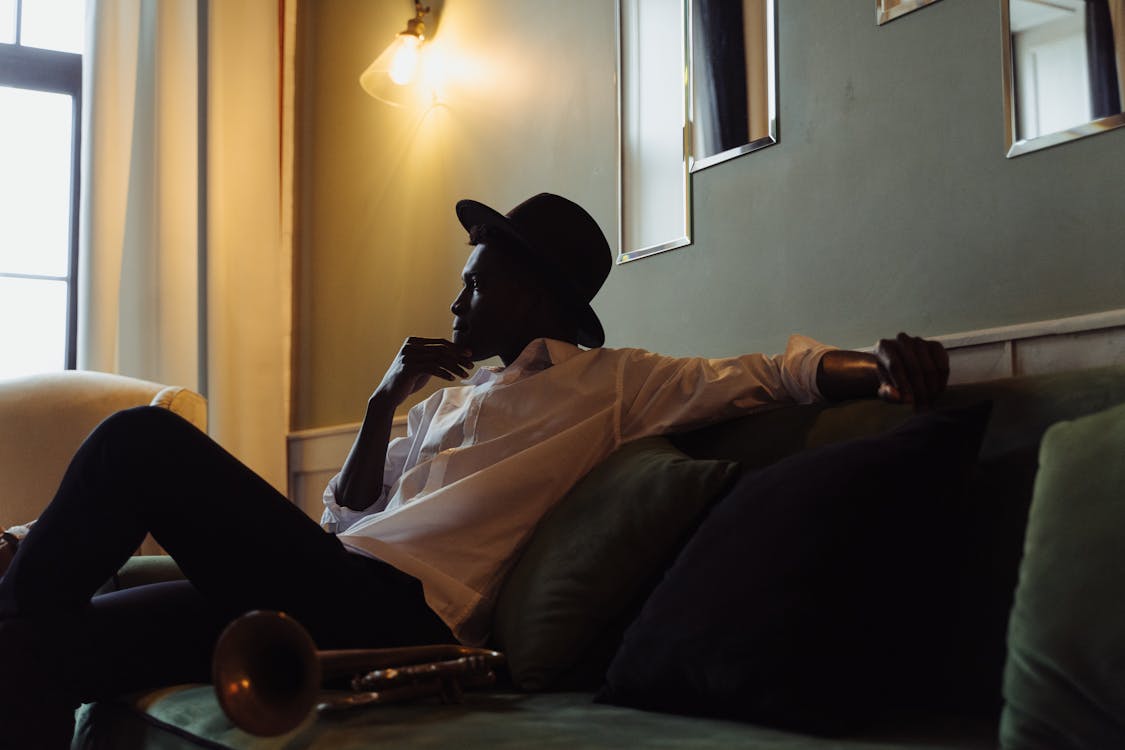 You do not have to worry about picking out the best hat that suits your head. With these styles, you are sure to find a hat that is appropriate and stylish. Find a hat to wear all year long, or select a few to alternate through the seasons. The choice no longer has to be hard.
Top 7 Men's Hats For Big Heads of 2022